Łatwiejsze decyzje biznesowe – nie wiesz jak usprawnić działanie Twojego systemu call center? Łatwe i szybkie generowanie raportów dotyczących działania zarówno całego systemu, jak i poszczególnych agentów, sprawi, że dokładnie przeanalizujesz wszystkie kwestie. A stąd już niedaleko do podjęcia działań biznesowych, które zoptymalizują system i przeniosą Twoją firmę na wyższy poziom.
PanaPRO
Designed to improve Panasonic's systems.
About
PanaPRO is an intuitive and easy to use program, which was created to improve your call center work. Thanks to modern solutions, it can help you increase productivity and reduce costs. From now on, all the necessary tools to manage and supervise the call center system are available in one place. PanaPRO gives you full control over your system. You can quickly eliminate errors, enter the new settings and rules that will optimize your work and help you take full advantage of the opportunities offered by the perfectly functioning call center system.
Suitable for Panasonic
KX-TDA
requirements:
- KX-TDA0410X card
- TAPI drivers
KX-TDE
requirements:
- TAPI drivers
KX-NCP
requirements:
- TAPI drivers
KX-NS
requirements:
- X-NSF101W license or KX-NSA020W license
- TAPI drivers
KX-NSX
requirements:
- KX-NSXF004W license
- TAPI drivers
Why PanaPRO?
- online preview of the current state of connections

Keep the control of your agents' work, the number of calls, the number of waiting calls, duration of calls. You know that you have complete control!

- the ability to determine the value of alarm for individual counters

the system automatically informs you of emergencies,

- call me back/call me later service,

- facilitate the work of your agents

displays the connection information and identifies the client, before the consultant answers,

- the ability to connect the customer always with the same consultant

building consultant - client relationships, which translates into better performance,

- the ability to import reports into a spreadsheet,

- intuitive interface

easy operation and quick implementation of the system,
​​
And a lot more!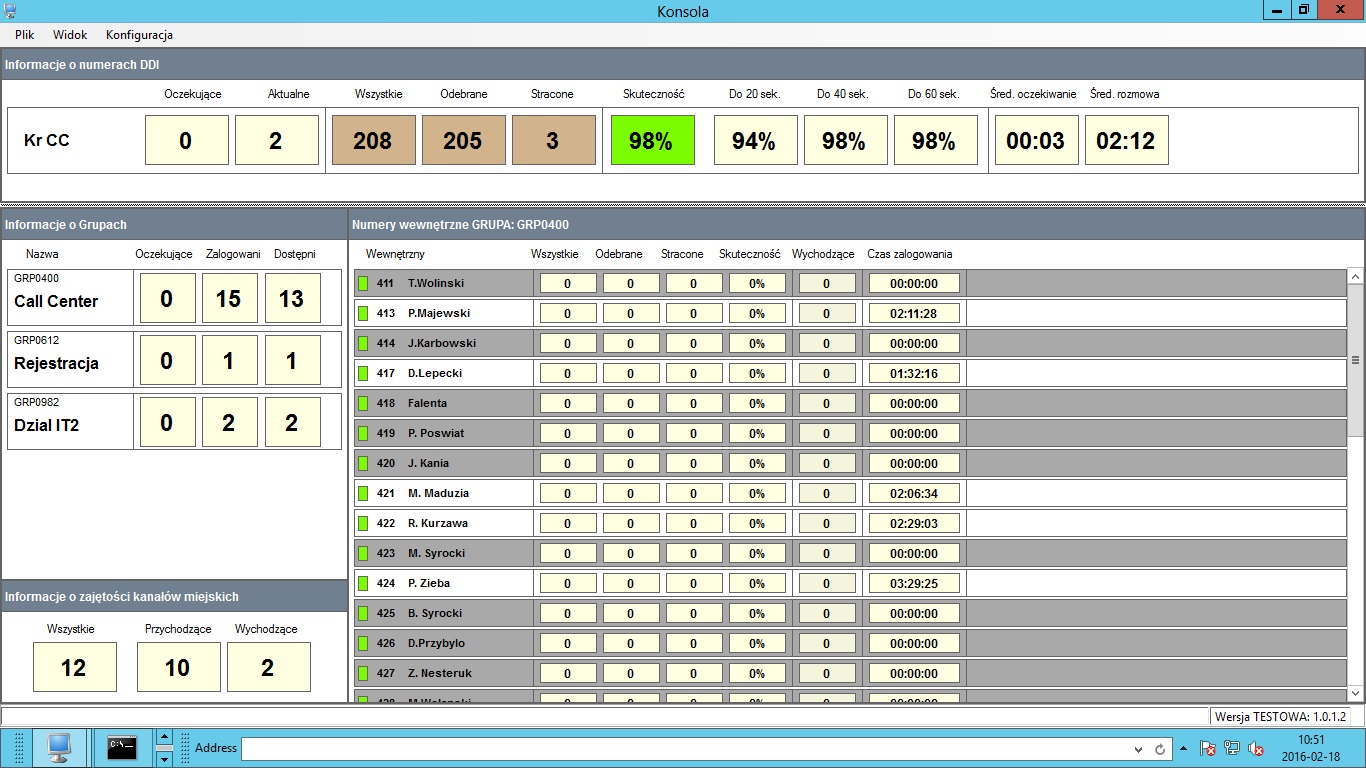 Console
• Call timers
• Agents' statuses
• Remote Login / out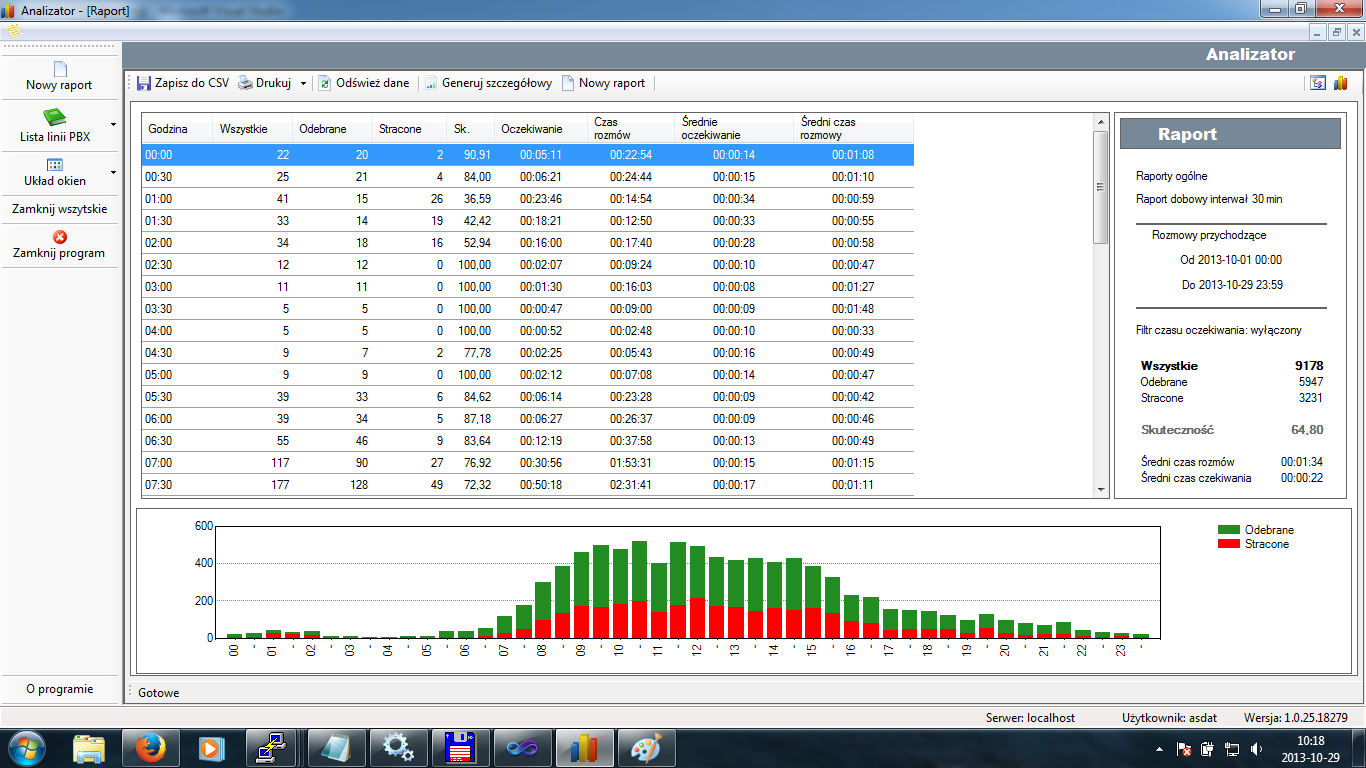 Analyzer
• General statistics
• Agents' statistics
• Tasks' statistics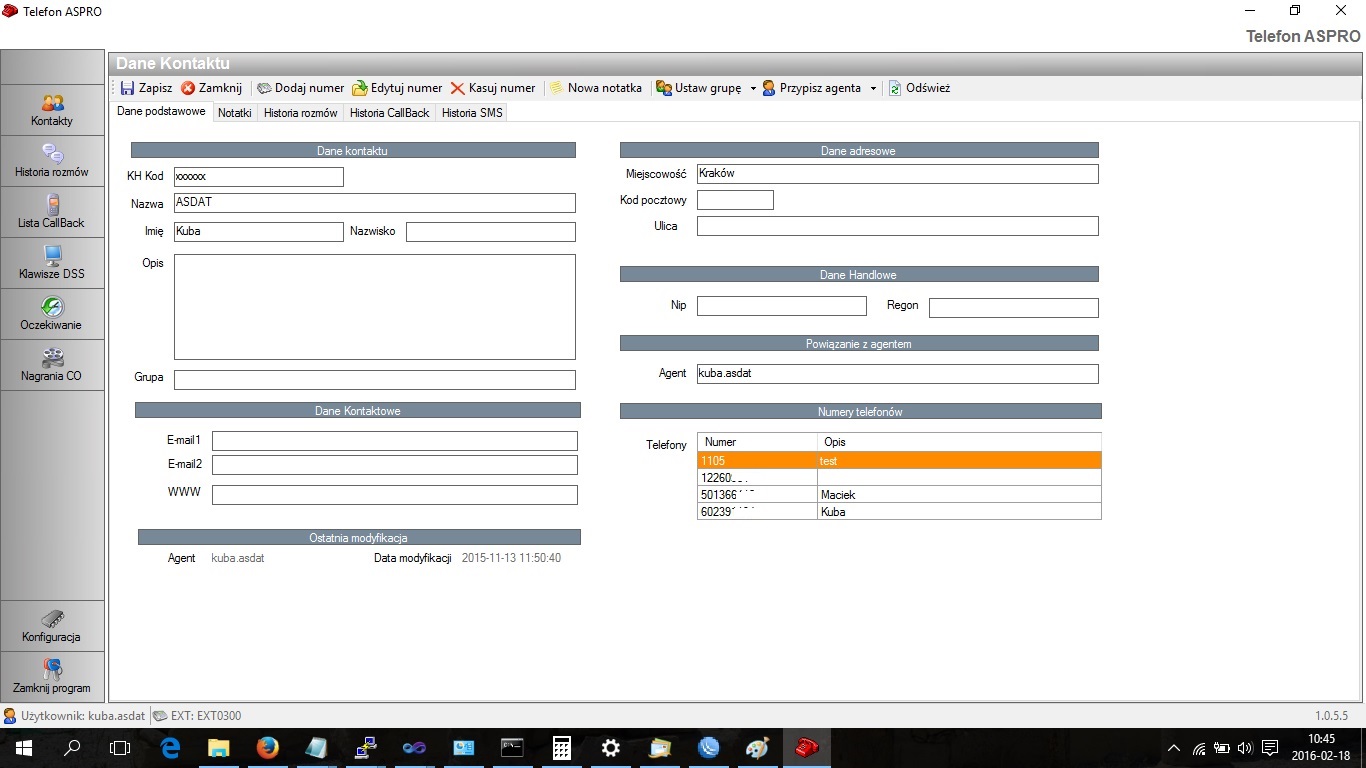 Agent
• Information about callers
• Notes
• Calls history
• DSS keys
• Remote telephone control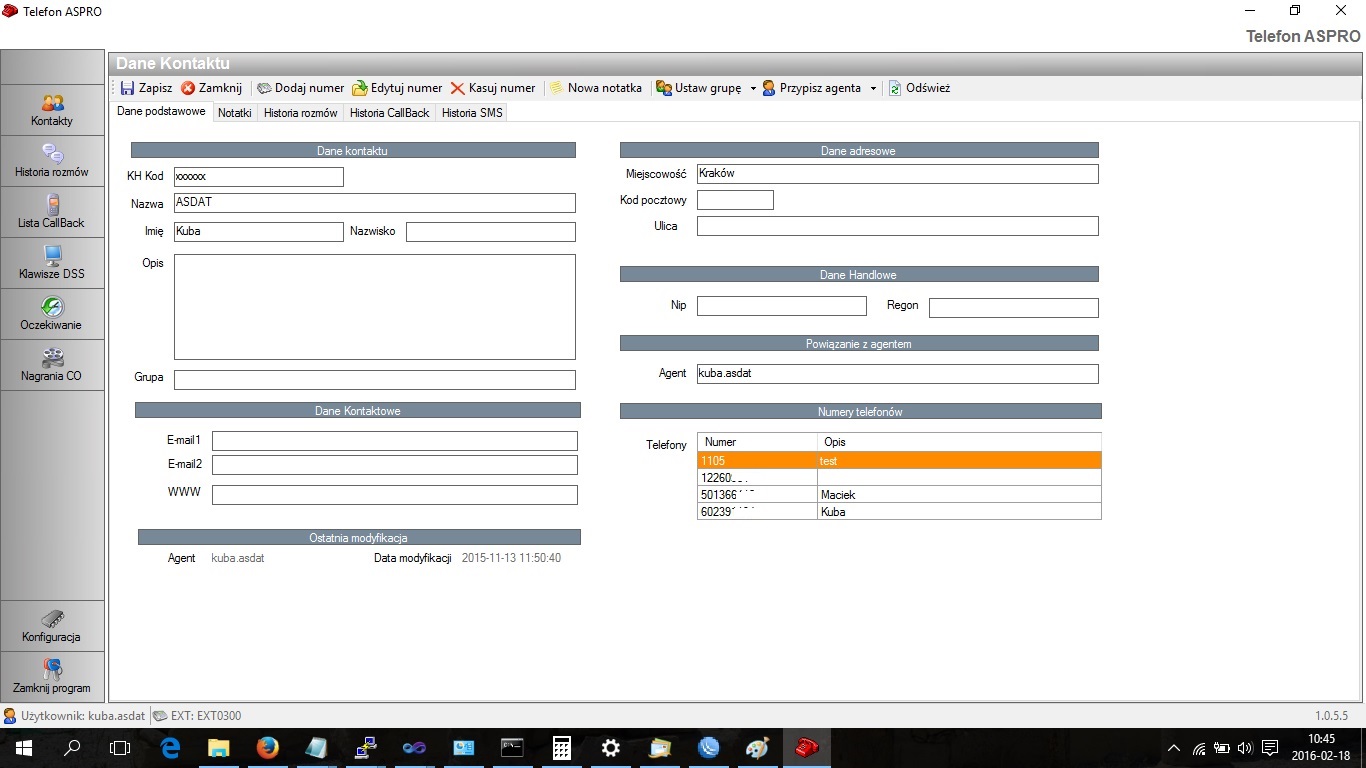 Dialer
• Import numbers
• Campaigns
• Schedule
• AUTO dialer type
Download